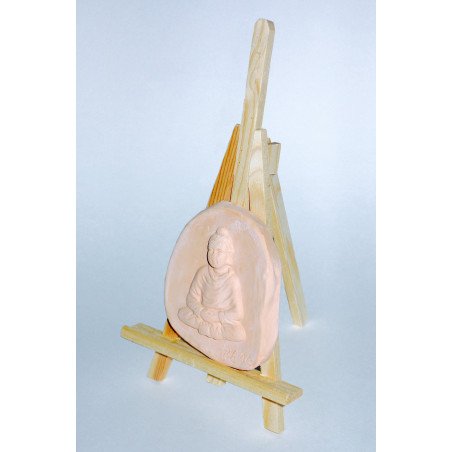  
Bouddha scent painting
No tax
Delivery : 4 to 6 days
Pink ceramic scent Buddha Tableau on its wooden  easel associated with an organic essential oil of lavender.
Secured payment
Delivery in 4 to 6 days
Diffuser of essential oils in pink ceramic. This Buddha will spread lavender scents for a long time.
Size of the table: 9 cm X 10.5 cm
Total size with easel: 14.5 cm X 11 cm
Essential oil of organic lavandin from Vosges. Bottle of 3 ml.
How to use: place a few drops of essential oil on the ceramic. Renew as necessary.