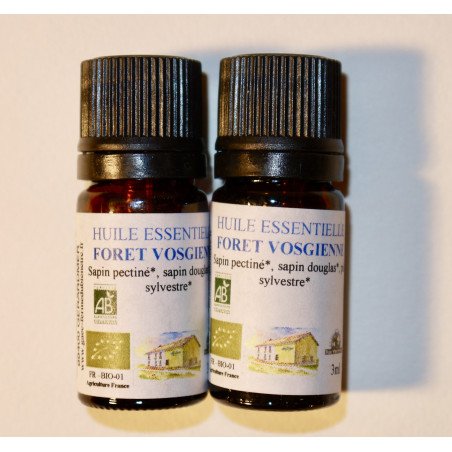  
Lot of two essential oils from the French Vosges forest
No tax
Delivery : 4 to 6 days
Lot of two bottles of French essential oils "Forêt Vosgienne".  Presented in 3ml bottles, its scents recall the sweet smells of the fir tree.
Secured payment
Delivery in 4 to 6 days
This original and organic oil is distilled in the Vosges in France. Presented in a 3 ml bottle, its scents are reminiscent of the sweet smells of fir trees. Ideal for use on ceramic diffusers sold on this site.